What good is a web site if it simply "blends in" with everything else out there?
Every business should have a website, so that the one who searches for it through the internet can find it, but few people know that a website needs promotion, so that the customer or the user can easily find it. A website without SEO will not appear anywhere in the search engines, no matter how well made it is. That way, potential customers will never know it exists.
It is worth mentioning that the first search engine based on statistical data is Google. Thus, a website in order to have traffic must be ranked high in that particular search engine. The most common methods of website promotion are On page SEO, off page SEO and Google advertising campaigns.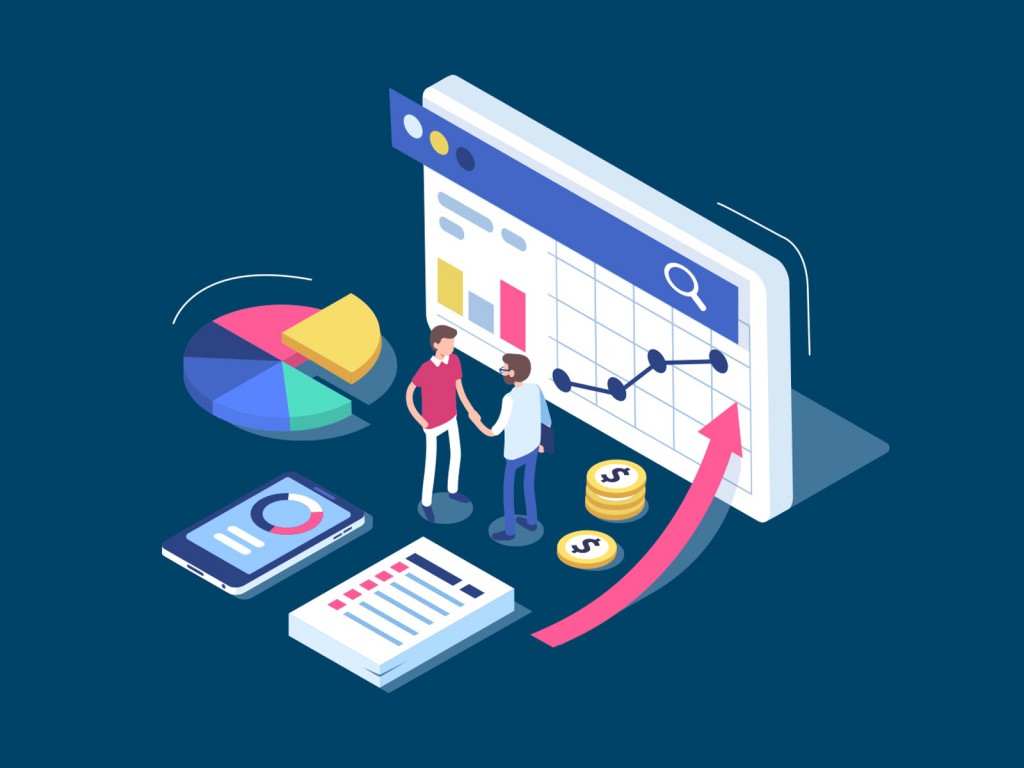 THE ROLE OF SEARCH ENGINES
The information on the internet is endless and everyone can find what they are looking for, but they should know where to find it. This is where the role of search engines comes into play. Everyone enters them by writing a keyword to find what they are looking for. Rarely will anyone remember the names of the websites they will want to visit each time. Search engines are therefore the "gateway to information". If a web page does not appear high in the search engines, it is essentially as if it does not exist.
As mentioned above, website promotion depends on On and off page SEO. On page SEO is formed during the construction of the website, while off page SEO has to do with the networking of the website with other websites, ie backlinks. It is worth mentioning that the results of the promotion are not visible within a month. Some keywords may take a while to appear on the first page of Google.
WHY WEBSITE PROMOTION IS NECESSARY
The data on the internet and websites is endless. Even if you build the most up-to-date, well-designed website, it will be lost in this data, without SEO. If a website has everything it needs, then it will stand out from Google algorithms and appear in high positions.
COST OF WEBSITES' PROMOTION
If you are interested in promoting your website, you should know that the cost depends on many factors and that the results of the promotion take time. Nothing is built in a week or a month.
When the owner visits a web design and promotion company, he will receive a plan with the type of promotion and should be asked to invest an amount for at least one semester.
The amount that will be paid by the customer will be monthly and will be determined by the requirements that the website needs to "go up" in the search engines. That is, how easy or difficult it is for some keywords to appear high in the search engines.
On the other hand, if you want to make AdWords ads, the cost is determined by Google on a monthly basis, based on how many people visit your site through its ads.

In conclusion with the above, the goal of an SEO expert is to make your website easy to read by search engines. Then they will display various keywords of your website in high positions, which leads to an increase in organic traffic.
Each page of a web page should target a separate keyword and not two or more pages targeting the same. The engines will confuse and "throw" your website. So each page should display a separate "object", keyword. When we do not allow Google to do its job, we will not get the desired result.
Content should be organized. Imagine reading the same chapter over and over again in a book. Search engines will repay us for this mistake. Result; Less sales or fewer visits. The pages will not perform the same, some will be higher organically and some will not appear at all. What you need to do in this case is to delete the other and keep the best page in the search engines
You can easily fix this problem by restructuring the content throughout your webpage and checking for duplicate titles.
What we want to achieve in website promotion is the home page, but also other pages to be high in the search engines. That is why the keywords should be separate in each website, so that with the right SEO all the pages of your website appear in the search engines.